You know how I said in
my last blog post
I had something fun planned for Friday the 13th? It's still true. I know it's the 14th and all, and even though I'm a day late, I still want to share the awesomeness with you!
Yesterday was a horrible day. There were tears. I prefer not to delve into it on a public forum such as this, so let's all move on together to something better, shall we?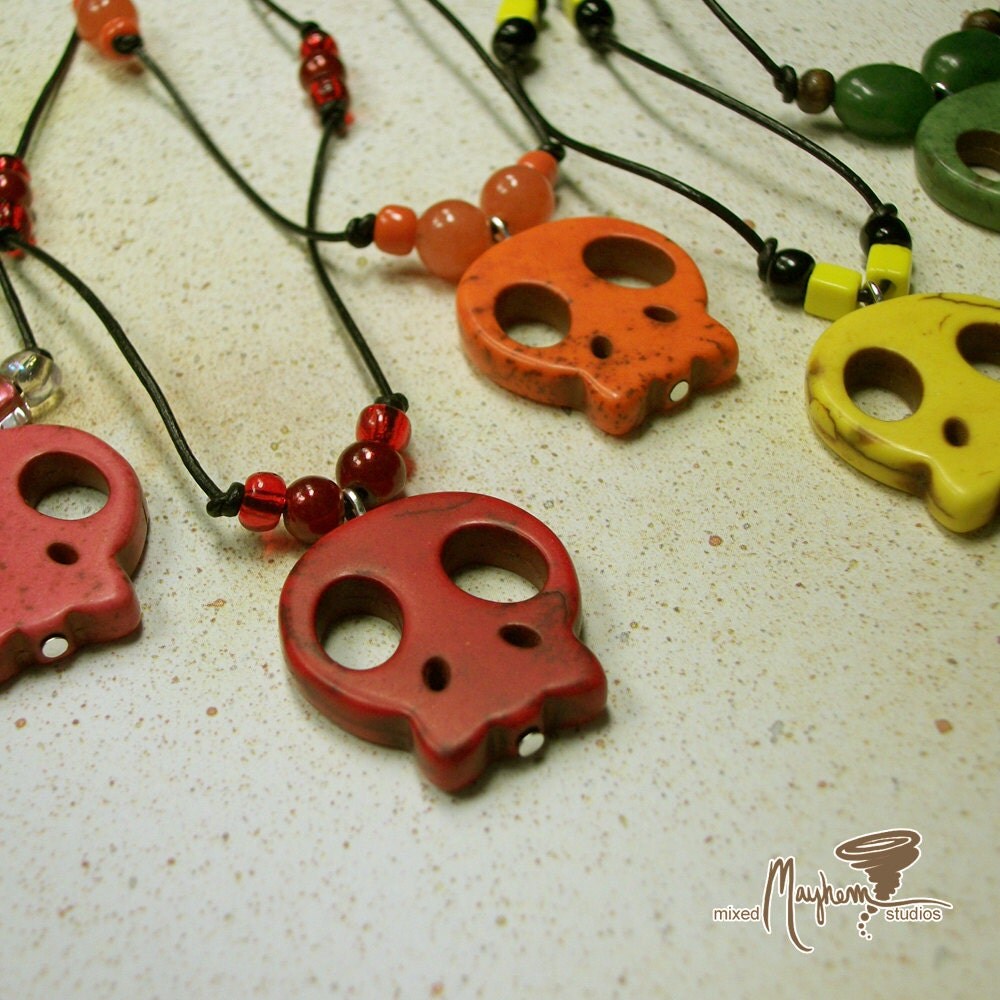 Click the image to go to the listing. ♥
Without further delay, here's the awesome thing:
I have these
adorable skull pendants
, but I've decided I want to focus more on fancy pants gemstone jewelry than cutesy things. Will I stop making cutesy things? Not likely. I do still attend anime conventions as an artist on the regular.
Friday the 13th always makes me think of Halloween things and zombies. What better way to celebrate than have a Pay It Forward sale of sorts with the
skull pendants
that are collecting dust on my desk?! I love it. I love Friday the 13th. Let's do it!
But wait, "What's a Pay It Forward sale?" you ask. It means you only pay for the $0.20 Etsy listing fee, and shipping. That's what! :)
So have it, darlings. Apologies for the delay, and darn it! I got so overwhelmed I neglected my Friday Feature! We'll have to have two this next week to make up for it, says I.
Much love!
P.S. There's still spots available to receive a free,
handmade Valentine's Day card
~!