Somewhere out there, the powers that be have
heard my eternal griping
about my inability to find opaque purple seed beads. Look at what I found at Wal-Mart, no less:
What the heck..! Also. This photo does not do those hot pink seed beads justice. They are hot pink, scald-your-eyes-magenta, and obnoxious as hell. I love them. Apologies for the messy desk view. I've been a very busy girl. I have new
Etsy shop
listings like the one below to prove it: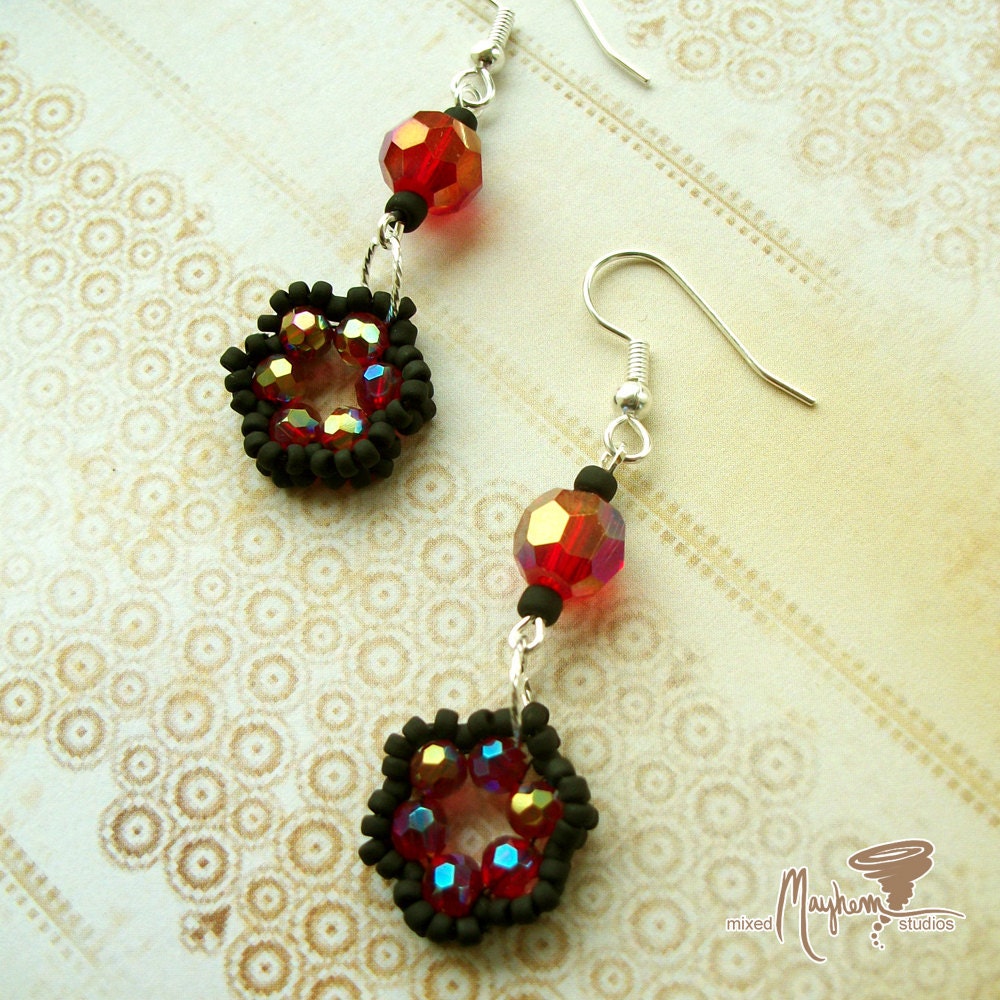 I personally cannot wait to test out that particular bead-weaving technique on those hot pink and purple beads. Seriously? Epic. I even have some round, hot pink glass beads calling my name. I'll keep you all posted on the results! Now if only I could find said seed beads in a darker shade of purple. Hint. Hint. Powers that be. ;)
Psssst. By the way! You need to sign up for the
Bead Soup Blog Party
! Doooo it! Doooo it!
Much love!