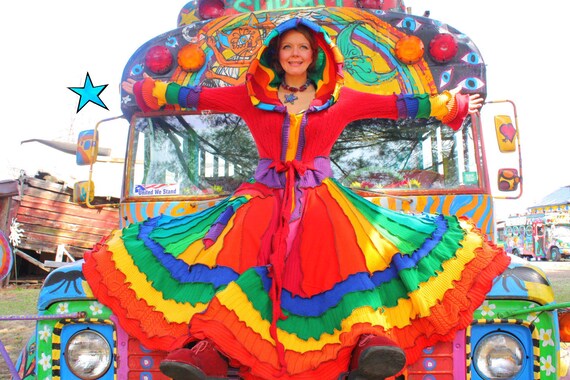 Katwise & her colorful coat! ♥
If you're on Etsy, chances are you've seen some of Katwise's work. At the very least you've seen work inspired by her creations. I am so utterly infatuated with this style of upcycled sweaters, jackets, and coats. I lack experience in sewing, much to my chagrin, but I would positively love to try my hand at one of her tutorials.
I think, once I've moved and am settled in April, that I will begin collecting sweaters to do just that. It's a lovely notion to aspire to, and by the time I'm through, I'd wager it'd be just cool enough to start wearing said coat.
Much love!